For Flood Restoration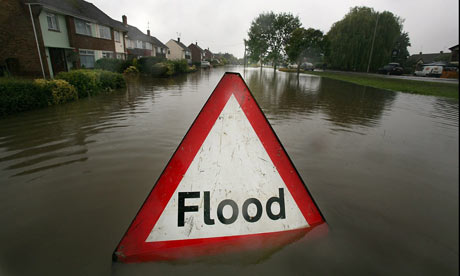 • Flood damage repair
• Water damage restoration
• Contaminated water removal
• Water removal
• Drying out services
• Dehumidifier hire
• Air mover hire
• All aspects of water damage cleaning covered
Flood damage and water removal is only the start
Hy5 has on hand fully trained operatives that can help you whatever the time of day or the severity of your water damage!
Hy5 understands that having a burst pipe or flood in your property can be devastating. You will probably have significant damage to deal with and once the water subsides you will have to deal with the psychological affects as well as the physical aftermath that the flood has left behind. Never fear because Hy5 are on hand with the latest developments in building drying technology to eradicate the flood damage as quickly as possible.
Hy5 can work on all flood damage and water removal large or small
• Domestic
• Commercial
• Industrial
• Local and national Government buildings
• Schools
• Collages
Hy5 is the flood damage restoration company to trust
Hy5 has a 24 hour 7 days a week policy on providing the best flood damage restoration and water removal because we understand from years of experience that floods can become a nuisance anytime of the day! Never mind if it's 3am and you are trying to sleep!
Hy5 has the right tools for a speedy recovery from all flood damage
Hy5 has invested heavily in the latest technology to make sure that drying times are reduced and the possibility of secondarily damage is less significant. Hy5 can attend to every aspect of your flood damage repair and work with your insurance company to make sure your claim runs as smoothly as possible. In most cases Hy5 can get your property back up and running with the smallest of fuss by using.
• Dry Steamers
• Foggers
• Ultraviolet
• Turbo dryers
• Desiccant dehumidifiers
• Thermo-desiccant dehumidifiers
• Refrigeration dehumidifiers
• Heaters
• Hepa Air Scrubbers
• Ultrasonic's
• Truck mounted cleaning machines
• Moister meters
• Data loggers
If the damage is more severe then Hy5 can offer a complete building package to get your building back on its feet from the bottom up
• Demolition – If your property has been severely compromised by a flood some form of demolition maybe necessary – don't worry Hy5 will rebuild just how it was.
• Site clearance – Some of the contents of your flood and water damage property unfortunately won't be saveable and will need to be cleared, we work with you and your insurance company to make sure that everything that can't be saved is logged.
• Groundworks – If your properties integral structure has been compromised it may be necessary to rebuild part or all of the building from the ground up.
• Building & Roofing – Now the building can start and we have expert builders who are fully trained and vetted to ensure by the time they have finished you won't know that you have ever had a flood.
• Plumbers & Electricians – Once we have the roof on and the property is back to being watertight then the plumbers are sent in to restore the water systems and electricians to provide the electricity and lighting to your specifications.
• Decorators – Now it's time for the wallpaper and painters to decorate exactly how you want it.
• Carpeting and Flooring – Now it's the final touches to make it your home again, all the way through providing you and your insurance company with a hassle free cost affective experience.
Only in the most devastating circumstances would a property have to undergo such extreme renovation but rest assured that H5 can handle all of your flood damage restoration and water damage restoration removal large or small.
So Hy5 has the most dedicated service, highly trained staff and can work with your insurance company to offer you a hassle free Flood damage, Flood damage restoration, Flood damaged, Water removal, Water damage restoration, Flooding damage why would you call anyone else – call the experts today on 0800 316 6280.